Why your website is not indexed on Google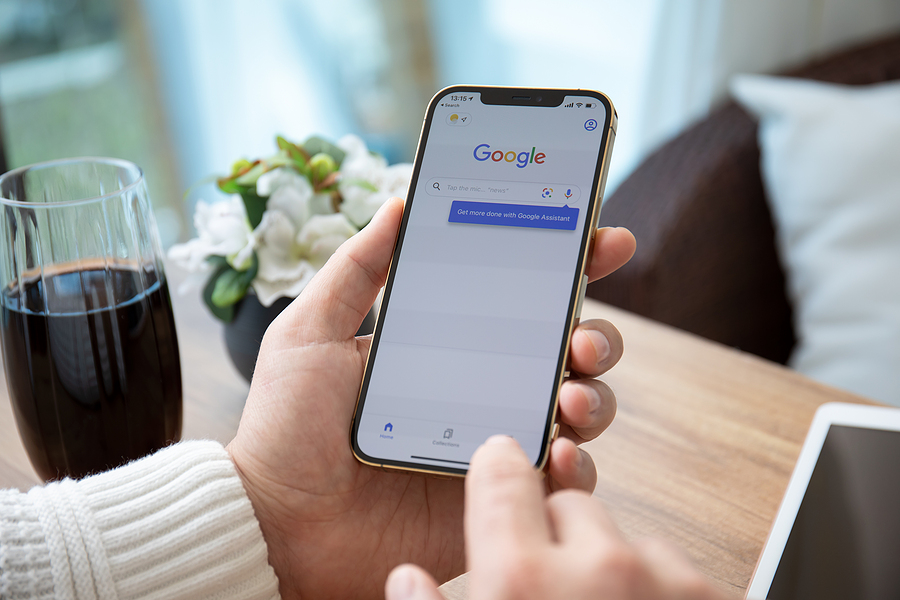 After all the hours of designing, writing, coding, you are finally ready to present your website to the world, but guess what? It cannot be found on Google search pages. Why? What didn't go well? Don't worry, this happens on a lot of pages. Especially for new websites it can sometimes be difficult to get indexed by Google which means your site will not appear. In this article, we explain the reasons why Google does not index your site.
Your site is relatively new
If you've just created your website and it went live, say a day ago, Google probably hasn't even found your site yet. Indexing can take some time. It could even mean a few weeks.
After waiting a few weeks, you can check if your site is indexed or not by searching:
site: yoursite.com
If you are looking for a particular page, you can search
site: votresite.com/la-page-que-vous-recherchez-
Only one result should appear, which means that Google recognizes your site. If there isn't, you'll need to create a sitemap and submit it to the Google Search Console. If there are any errors, they will be listed in Google Search Console. You can also use the Bing Search console to resolve this issue.
The sitemap tells Google which pages are most important and speeds up the discovery process.
Your privacy settings are enabled
Have you ever heard of the expression, "The simplest answer is usually the right one?" This could be true here too. If WordPress powers your website, you might not have realized that the privacy settings are turned on. You can turn them off by going to Settings> Readings, changing the site visibility settings to "Allow search engines", and clicking the Save button.
There are exploration errors
The crawling is basically when the search engine bots are sent to collect data on the page. This data is then used to see how accessible your page is to the search engine. In some cases, Google does not index certain pages on your site because it cannot crawl them. The pages are still visible to Google even if it cannot crawl them. But they won't be there in the search results.
Fortunately, you will know if it is a crawl error from the error report. To access it, go to the Google Search Console and check for crawl errors after selecting your site. Your unindexed pages will appear in the "1000 main pages with errors" list if you have crawling errors. If they're not there, that's probably another issue on this list.
Check robots.txt
You might unknowingly prevent Google from crawling your site through the robots.txt file. Google checks this before indexing your file. The file can have a no follow or no index tag, which is there for pages under construction. The tag will need to be removed for your website to be indexed.
Or, another reason could be that your page URL is blocked on the file, so it is not showing up in search results. The Google Search Console should notify you of any issues with your sitemap if you have submitted it. See errors related to "Submitted URL blocked by robots.txt " in the "Coverage" report. This only works if Google has already crawled your sitemap. If you sent it recently, it might not yet be. You can also check manually if you want.
Go to yourdomain.com/robots.txt. There you will need to delete the To forbid : / directive under User agent: * and User-agent: Googlebot from the displayed file. If there is no file then you will need to create a robots.txt file.
Bad backlinking
Your page might be without any issues, but you'll still need to prove to Google that it needs to rank. There are several factors that can affect your page ranking, and the number of backlinks is one of them. Pages that don't even have a single internal link are called orphan pages.
Make sure yours isn't. Double check to make sure the link is not broken or unreachable. Your backlinks should not be too numerous either. Make sure that these are all high quality links that work well and that they are not duplicated.
Duplicate content
Duplicate content occurs when the same or similar web page appears at different URLs. Google will not index these pages because it takes up unnecessary space. Thus, the page which has been defined as canonical will be the indexed one. A canonical tag prevents search engines from finding duplicate content on certain web pages. You need to avoid duplicate content, which can harm your website on many levels. Search engines know which version of a URL to display when the canonical tag is set during a search.
Your competitors could also use your content. Sometimes many websites use the same manufacturer's descriptions when listing the product.
At the same time, your content should also be of good quality. Otherwise, it won't rank as high in the search results. For example, statistics from HubSpot show that 75% of users in Australia never go past the first page of search results. Specialists who have digital marketing experience in Australia can help these websites retain more visitors. Thus, the first page of your website should contain the responses the visitor is looking for. Google is always looking for complete and fresh content, and it will automatically rank something good.
Your page has a penalty
This is very unlikely to happen, but it is still possible. Your page could have been penalized, which would have led it to be deindexed. If your site does not meet Google's quality guidelines, it may be removed from search results temporarily or permanently. Google Search Console will alert you if your site has been penalized. You will need to modify your website to meet Google guidelines. You can then submit your site for reconsideration to get it back on Google.
Internal link
Make sure your page has lots of high quality internal links. This creates a connection with other high ranking websites and lets Google know that your content is worth noting. No orphan pages and no duplicate links. Also, don't forget to include these links in your sitemap!
A site that loads quickly
If your website loads quickly, Googlebot can crawl it faster as well. When your website's loading speed is unsatisfactory and requires frequent time-out, you are simply wasting your crawl budget. Changing your hosting service is probably a good solution. You may need to clean up some codes if the problem is with your website structure itself. Better yet, try to optimize your site.
Strengthen your SEO
Use some local SEO services and start by performing a full SEO audit. Make sure to send consistent SEO signals and optimize your site for search by streamlining web design and UI for better UI on mobile including target keywords in headlines, meta descriptions and creating comprehensive, high-quality content.
Wrap
The Web is growing. While technology is also changing rapidly, it can be a bit difficult to keep up with the large amount of content that is uploaded on a daily basis. Google itself says it has a finite number of resources and the online content seems to be almost endless. They can only find and explore a percentage of that content. Moreover, they can only index a certain part. It is likely that Google will not visit all of the pages on your website, even if they are relatively small. To be successful in your business, you need to make sure that Google can discover and index the pages that matter most. This can be done by:
Have good internal links
Make sure your site loads fast
Optimize your site with SEO
Check for crawl errors and make sure your sitemap is up to date
If your pages are indexed by Google, people will only find your site on the Internet. Otherwise, it's as good as not having a website. You should find a quick solution and follow the tips mentioned above if your website or some pages are not indexed to further boost your business.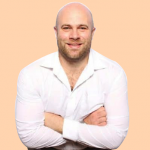 Aaron Warren is a digital marketing expert with 15 years of experience. Through his company Warren Digital, he has helped a multitude of SMEs achieve their business goals and consolidate their online presence. Aaron believes that all marketing efforts should be judged by real customers and a real return on investment, and he carries that vision for every company he works with.