The most important factors to consider when redesigning a business website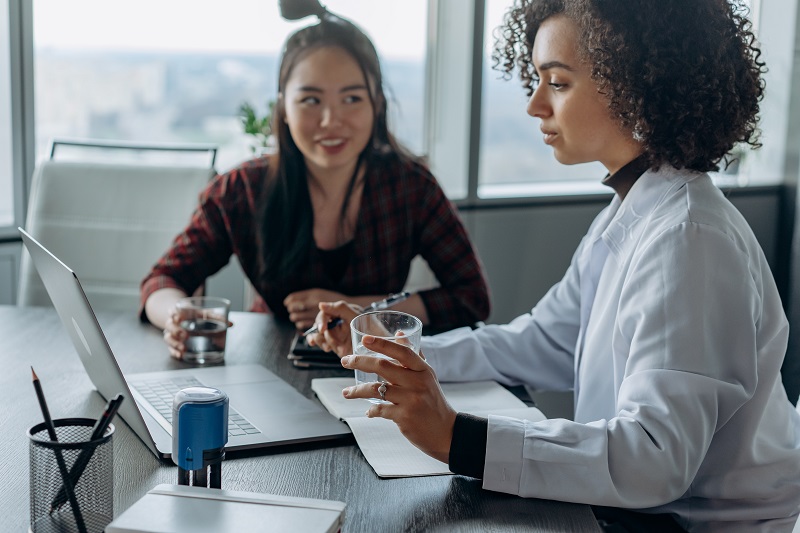 The Internet is today an essential marketing tool for any business. It has become an integral part of our lives. We use it to find information, buy products or services online. It also gives us many opportunities to introduce ourselves and promote our companies.
However, if you use your website incorrectly, you may be missing out on the customers that your site could have attracted on the Internet. If this happens, you will be losing money because people don't buy from unstable companies and sites they don't trust.
So you need to take a look at the design of your website and make sure that it is optimized for conversion. Sometimes this might require a website redesign or a complete overhaul to make the site better.
When designing or redesigning your business website, make sure it adheres to these key elements:
1. Make sure your site is mobile friendly
If you want more traffic to come to your site, you should keep in mind that when designing your website, it should be mobile-friendly.
This means that all pages on the website should fit in the viewports of mobile devices for responsive experiences and load quickly so that users can easily navigate the site without hassle or have to wait too long.
Also remove unnecessary clutter like ads and pop-ups that might slow down the site and the browsing experience. Additionally, make sure the images used on your website are optimized for smartphones and tablets.
You can check if your site is mobile-friendly using Google's mobile-friendly test tool.
2. Make sure all pages load quickly
Another way (mentioned in the first bullet) to increase conversions and visitors to your website is to make sure that each page loads quickly after you design or redesign your site.
If someone visits your website's homepage, they expect to see content immediately. Make sure each page of content has at least a few paragraphs of text or relevant visual content that loads quickly in three seconds. This helps to retain readers and encourages them to click and engage with more content on the site.
In addition to that, avoid uploading large files like flash animations or video clips to your site. Large files take up space and can cause problems when trying to access them. Instead, go for simple HTML5 code that loads faster and increases website speed scores.
3. Use keywords appropriately
Another factor to consider that affects user experience and the amount of traffic that comes to your site is choosing keywords wisely. When doing keyword research, include words that describe what your product does best or what your business wants to be known for.
Avoid including generic terms like "business" or "services" because they don't tell anyone about your brand. Instead, choose specific phrases that relate directly to your niche; that is, try to include words that relate directly to what you are selling or offering.
For example, if you run a restaurant in Chicago, don't just write general articles on "how to cook chicken wings", but rather something specific to food preparation in Chicago, if you want to be ranked high for. local searches.
Likewise, if you own a clothing store, don't just talk about general fashion trends that many other brands are talking about that have more competition. Instead, you can focus on specific dress styles for which your site is more likely to rank well.
Doing this increases your chances of getting better search engine results than just writing generic articles on topics unrelated to your niche.
4. Include links to social networks
Social media platforms such as Facebook, Twitter, LinkedIn, and Instagram play a key role in promoting businesses these days. People often share interesting posts via social media so add these social media links / buttons when designing or redesigning your website to get targeted social media traffic to your site.
Additionally, designing your site to include social media links / buttons on your site and posting valuable resources from your site to social media networks helps strengthen relationships between brands and their consumers and fans.
This means that you can gain valuable social media leads and market insights regarding consumer behavior, as well as ways to improve your customer service.
5. Create quality content and display it well
The other factor to consider in developing or redesigning a website is creating quality content as the foundation of your SEO strategy for high search engine rankings.
Depending on your niche, website visitors may not be interested in reading long blog posts. In that case, create short, informative pieces that provide immediate value. The key to any content strategy is to give visitors reasons to come back and buy from you.
So make sure your website content is unique, informative, and not available everywhere online. To achieve this, it can be helpful to have multiple authors contributing different types of unique content to your site.
Equally important is that your content should be well presented and displayed on your site. This will make it easier for users to read and find what they are looking for on your site.
6. Optimize your site for search engine crawling
Search engine optimization (SEO) also plays a vital role in increasing your site's visibility on major search engines like Google. This means that SEO should be considered a priority when developing or redesigning your website.
To optimize your site for SEO and help search engine bots or crawlers efficiently access your site for proper indexing, follow these specific guidelines:
Make sure the website fonts, text sizes, line height, and background colors are suitable for screen readers. This means that black text on a white background and an accessible font of at least 16 pixels or 12 points are best for readability.
Write original content that search engine crawlers can crawl, i.e.

avoid using iFrames to display content

. Likewise, do not copy / paste / plagiarize material from other sources.
Design URLs for search-friendly, that is, URLs that are simple, easy to read, and include keywords that describe the content of a web page.
Use high quality images and image alt attributes.
Provide easy website navigation and clear calls to action.
Make sure there are no broken links on your website.
Block pages that you don't want search engines to index, for example, using the robots.txt file.
Basically, make sure your website design is focused on having a great user experience.
7. Add video slots to the site
Video is another great way to increase engagement rates on a website. For example, designing your website to include how-to videos displayed prominently on the site helps visitors understand complex concepts without having to read long paragraphs of text.
In addition, the videos allow viewers to watch at their convenience. Videos make learning fun and engaging, while quickly getting your brand message across. So, when designing a new layout for your website, consider adding videos as well.
8. Create effective landing pages
Landing pages are web pages explicitly designed to convert leads into paying customers. When done correctly, landing pages can generate conversion rates up to 30% higher than standard landing pages.
There are two main ways to create a successful landing page:
Add a lead magnet – Lead magnets are freebies that entice potential buyers to sign up for your newsletter or sign up form. Examples include eBooks, white papers, cheat sheets, and checklists.
Offer a discount – Discount coupons work well as primary magnets because they provide immediate benefits. But remember to avoid giving too many good things. Make sure your offer is not overdone!
9. Add call-to-action buttons
A call-to-action (CTA) button tells visitors what action you want them to take immediately when they visit your website page. For example, if you want them to buy something from your site, you can display the "Buy Now" or "Add to Cart" buttons that they can click and perform the action.
However, don't place too many CTAs on a single web page. Instead, strategically add them to your site so that every visitor sees one while browsing different sections. It is a mark of good website design.
In conclusion
Designing your website can be time consuming, considering all the elements that you need to consider and take care of. But a good website design pays off in the end. This will increase brand visibility, customer retention, conversions, sales, and user satisfaction on your site.
This will ultimately strengthen your brand's reputation and help your business succeed.