The big February freeze: who will pay and when? |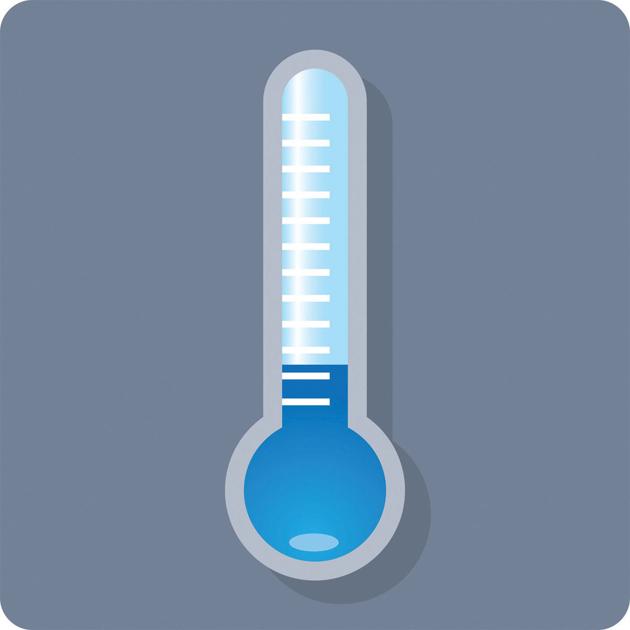 The city of Salem will be billed around $ 1.73 million for wholesale electricity in February, more than six times what it was billed for the same month a year ago, according to information obtained on Friday. of the Missouri Public Utility Alliance.
The jump was due to extremely cold temperatures in February across much of the country.
Salem was billed $ 279,000 in 2020, according to information provided by MPUA following a request from The Salem News. MPUA also said the amount to be billed for 2021 is an estimate.
The news couldn't have come at a worse time for the city of Salem, as it is already more than three months behind on utility billing and has experienced a myriad of billing issues since switching to a new system. computerized water and electricity monitoring in November 2019. The system was purchased from NexGrid for $ 1.34 million.
So who will pay the February electricity bill and when?
The Salem News ran an article on the likelihood of the huge increase in electricity costs in its March 16 edition and cited information provided to customers in the cities of Cuba, Sullivan, Houston and Waynesville, which, along with Salem, are members of a 13- municipal group called the Mid-Missouri Municipal Power Energy Pool (MMMPEP) which purchases electricity collectively. Some of these assessments and public information took place in early March and were published in local newspapers, prompting The Salem News to seek answers from the city of Salem on what will happen in Salem.
Salem Public Works Director Mark Nash, contacted by The Salem News on March 15, said MMMPEP had not turned over the tariff assessment to the city of Salem.
"Each city will be looked at individually," he said. "They haven't told us how this charge will affect the city of Salem."
This afternoon, however, the city administrator, Ray Walden, issued a press release, stating that in fact, during the freezing temperatures of February, "the electric pool of the electric distribution network that the city makes. part was affected by a series of events which created a very sharp increase. in the tariffs of the wholesale suppliers which were passed on to the member utilities by the electricity pool. "
Walden wrote that the city of Salem's estimated energy bill from the power pool for February is about six times higher than normal. No figures have been given by Walden and the city of Salem, unlike many neighboring municipalities, has not publicly addressed the huge electricity bill since this press release, nor released any information on how this increase will be paid. Walden wrote in the press release that "the council of aldermen" are awaiting further information from the power group and will convene the utilities committee to discuss available options. "
The City of Salem Ordinance 700.130 makes it clear how the city can handle such an increase. It reads:
"A. In the event that the City of Salem Wholesale Electricity Supplier (s) implements a tariff increase or decrease, that same rate of increase or decrease will be applied to the tariffs shown. herein from the same date the wholesaler supplier (s) of the City of Salem without the need for a vote of the Council of Aldermen.
Nothing in these presents prevents the council of aldermen from promulgating at any time different tariffs for electrical services nor does it prevent the council of aldermen from applying different tariffs for electrical services when the supplier (s) Wholesale electricity from the city of Salem increases or decreases tariffs. . "
In other words, without the intervention of the council of aldermen, the price increase will automatically be passed on to consumers. This means that a $ 200 electric bill in 2020 could translate to an electric bill of more than $ 1,200 in February of this year, a shocking figure for customers already facing months of utility charges. which were not provided by the city.
On Monday, the city of Salem did not charge for utilities from January 10 to March of this year.
Electricity bills for the city of Salem weren't mailed in late March or the first few days of April, Walden confirmed to The Salem News Thursday.
The Salem News received several phone calls last week from customers of the city's utility services, complaining that they had not received utility bills. As a result, The Salem News attempted to call Walden and Nash on Wednesday, but they did not immediately return the phone calls.
The Salem News reached Walden by phone on Thursday and asked him when invoices would be sent and what the billing cycle would be.
"The aldermen have requested a 30-day billing cycle, so that's what we're going to do," he said. "We will be working on it next week."
But on Monday, Walden emailed The Salem News that utility bills were sent out on Monday for the period December 10, 2020 to January 9, 2021. Autodrafts will be processed on April 12, 2021, he said. written. The statement also said that "anyone who has questions about their bill or has not received their bill by Friday, April 9, 2021 is urged to contact the utility office at (573) 729-4117."
The city of Salem's utility bills received in February and early March were for service from October 28 to December 10, which is 44 days instead of the normal 30 days.
Walden addressed utility billing issues at the March 15 regular meeting of the council of aldermen. The board met again on Monday evening, which passed The Salem News' deadline for this week's print edition. (For coverage of Monday's meeting, go to thesalemnewsonline.com.)
The March 15 board of directors expressed citizens' concerns over the six-week utility billing cycle of the latest bill, which was not announced to the public in advance.
"Regarding the billing cycle, I have received several comments, I know other board members have received comments," said Chairman of the Board Kevin James at the March 15 meeting. "We're concerned with the way it's been presented, and our point is that we haven't really discussed it. This was brought up during the public service committee meetings and it was only a suggestion of potential.
Walden replied, "Okay, we've followed what we understood in the direction the board wanted us to go. If not, or if you would like a different billing cycle, let us know. "
James went on to point out that the increase happened without telling the public.
"We thought in the meetings this had been mentioned and that we had no intention of doing something that had not been publicly mentioned," Walden said. "We're working on communications, and if we need to communicate that differently, and you want a different process, we're happy to do that."
Salem is not the only municipal electric entity feeling the financial pain of the February cold snap. From February 12, brutal and low temperatures helped create the circumstances in which record electricity prices impacted utilities in the Southwest Power Pool (SPP) region and parts of the Midcontinent Independent System Operator (MISO) region, which affects MMMPEP. Electricity prices, which normally range between $ 20 and $ 30 per megawatt hour (MWh), are trading up to $ 4,000 per MWh, according to MPUA.
Instead of absorbing the entire February increased cost in one month, MMMPEP, as a group, agreed to mitigate the cost through a revolving line of credit for 24 months, according to MPUA. This will allow cities to spread the additional cost over customers over 24 months.
MMMPEP members include Salem, Cuba, Sullivan, Steelville, Newburg, Richland, St. Robert, Houston, Cabool, Mountain View, Mansfield, Willow Springs and Seymour.
Among the communities in the region experiencing strong increases from 2020 to 2021, we find:
• Houston, from $ 166,387 to $ 973,241;
• Cabool, from $ 189,425 to $ 973,048;
• Mountain View, from $ 156,677 to $ 951,648;
• Newburg, from $ 19,683 to $ 138,580;
• St. Robert, from $ 327,126 to $ 2.1 million;
• Steelville, from $ 113,228 to $ 667,688;
• Sullivan, from $ 532,879 to $ 3.2 million;
• Willow Springs, from $ 151,880 to $ 842,571.
More than 100 state lawmakers, representing a bipartisan majority in the General Assembly, urged Governor Parson's administration last week to create an emergency fund, set aside to enable local city departments affected by recent weather events in February to request loans at 0% interest, according to a press release from MPUA. The requested loan fund of $ 50 million would allow utilities to borrow from the fund for up to five years.
"The severe winter storm affected communities across the state," said John Twitty, president and CEO of the Missouri Public Utility Alliance. "This vital reserve would allow local utilities to draw on a resource and mitigate the short-term impact on customers over time."