Susquehanna students help with spider and herbicide research | New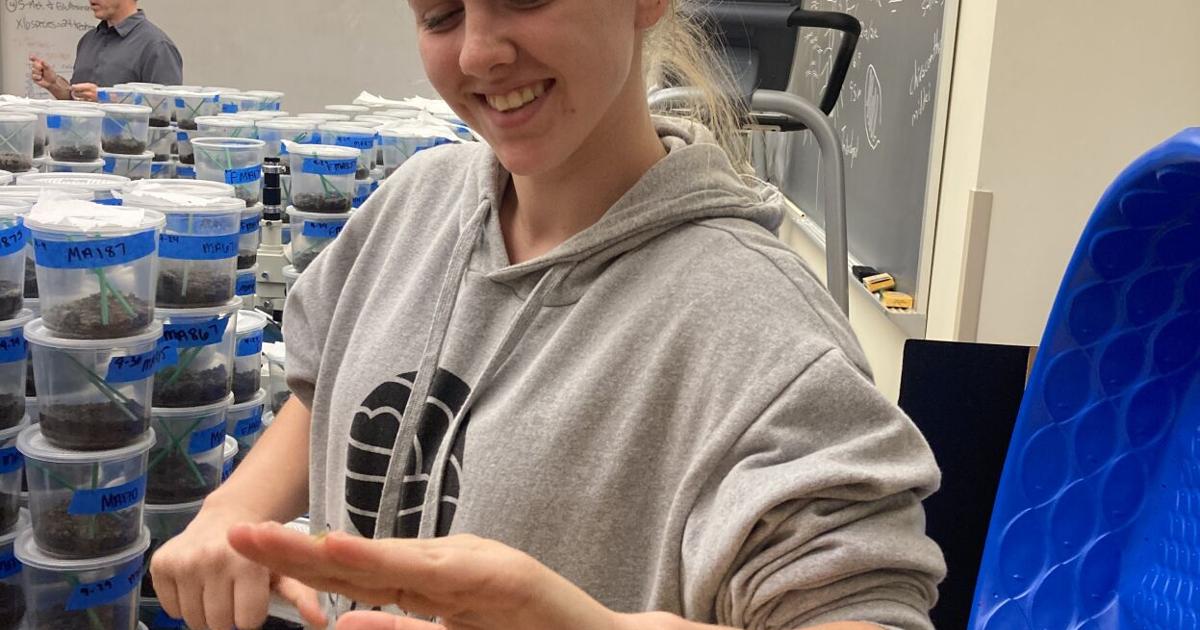 SELINSGROVE — Susquehanna University student Katryna Williams nearly suppressed her fear of spiders while doing research in biology professor Matt Persons' class this semester.
Working in two labs filled with 1,750 spiders to research the effects of herbicides on six species of arachnids harvested from the fields helped the elder become more comfortable with the creepy caterpillars.
"At first I told the class that I had arachnophobia and had never come close to touching spiders. To be in a room full of 1,000 spiders was terrifying," she said on Thursday. afternoon as she casually reached into a plastic container and pulled out a tiny Mecaphesa asperata, also known as the crab spider.
"I still don't touch the bigger ones," she said.
Persons, who is a recent member of the Pennsylvania Pesticide Advisory Board, said research measuring the impact of herbicides and pesticides on spiders is important since up to 250,000 spiders occupy an acre and they are essential in eliminating plant pests.
"Hopefully (the research) will lead to thinking about a different approach" to weedkiller spraying, he said.
Although there are over 50,000 species of spiders, Persons' current research focuses on six species: Tigrosa helluo; Pardosa milvina and Rabidosa rabida, each also known as the wolf spider; Pisaurina mira, or nursery spider web; Frontinella pyramitela, or bowl and doily spider and Mecaphesa asperata, or crab spider.
Senior Conor Ryan enrolled in the People class without being fully aware of the work the students would be doing, but, like Williams, was interested in participating in a research project.
"I'm not the biggest fan of spiders, but they don't disgust him," he said.
Amazingly, Ryan said, spiders require a lot of care.
"They're a lot like dogs," he said of the time it took to water the ground from each plastic container with a single spider and feed them a total of 25,000 crickets a week. "It's very tedious."