Student researchers collecting data on the benefits of public toilets in Salisbury town center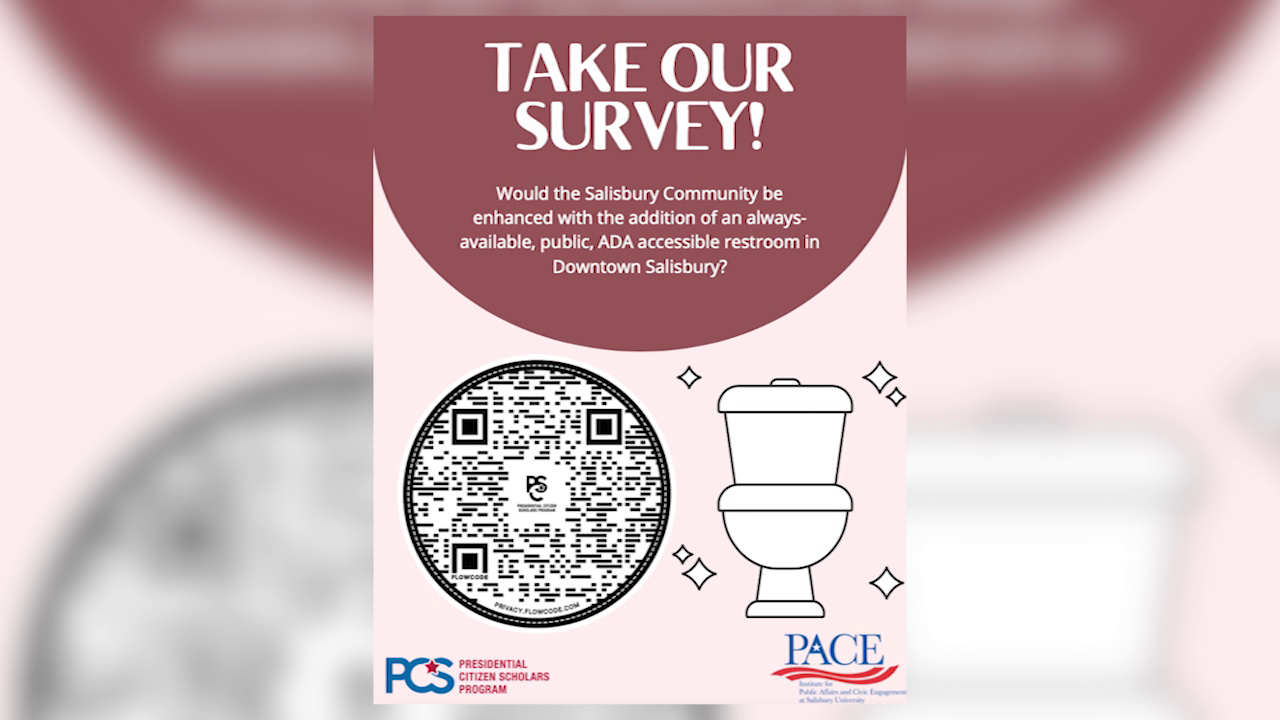 SALISBURY, Md. — Research students from a Salisbury University program are collecting data on the benefits of a potential downtown public restroom installation.
Students we spoke to through the Presidental Citizen Scholars program say the idea is to better serve anyone visiting downtown, whether for events like 3rd Friday or those that draw large crowds. like the National Folk Festival.
The research group has support from the mayor's office and other city leaders, but now needs community input.
The students are focusing on things like finding ways to make downtown more inclusive and also weighing the costs. "Personally, I was drawn to this project because I'm a person with multiple disabilities and I visited downtown and noticed something was missing," said Junior Elizabeth Wash.
"We also have to look at the water pipes and that sort of thing. If we have to run water lines somewhere, that increases the cost dramatically," Junior Hayden Davis said.
Students will continue their research in the spring semester of 2023.
The data collected would then be analyzed and shared with municipal leaders and the downtown business community.
To access this survey, click here