Spider-Man: No Way Home Director on the 'therapy session' he had with Tom Holland and the Spider-Men before filming their first scene together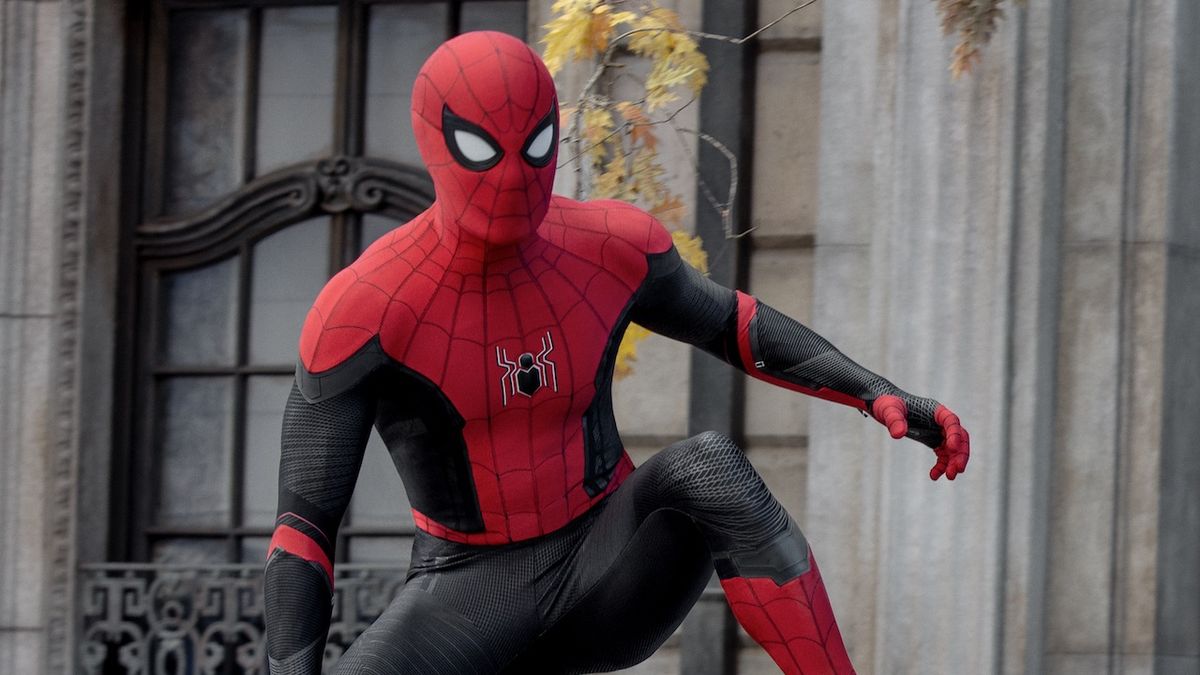 Major spoilers for Spider-Man: No Way Home await us.
While Spider-Man: No Coming Home provided audiences with a number of thrills, arguably the most significant being the inclusion of cinematic iterations of Peter Parker by Tobey Maguire and Andrew Garfield. Speculation about their alleged involvement has been circulating for months, with Garfield denies reports left and right along the way. As a result, many were certainly thrilled when they showed up, and their team up with web-slinger Tom Holland didn't disappoint. But what was it like for director Jon Watts to direct all three Spider-Mans? Well, it turns out that before shooting their first scene together, Watts held what he now calls a "therapy session."
The two veteran actors didn't actually finalize their deals to return until later in the filming of the film, so things were in motion by the time they got back into their costumes. Although Jon Watts was clearly juggling a bit at the time, he still wanted to take the time needed to work with his Peter Parkers. So he got the three Spideys together, along with supporting actors Zendaya and Jacob Batalon, for a meeting where they went over the script. And it seems that the meeting was very intimate:
The mere thought of being in a room with all three live-action Spider-Man actors is incredibly daunting. Jon Watts is a professional, but it looks like he can definitely relate to the gravity of the moment. And luckily, the "therapy session" came in handy, as things went well when the cameras finally started rolling. In the same interview with Variety, Watts recalls shooting that first scene with the trio of heroes (which sees the veteran wall-crawlers advising the current one) and how the crew reacted to it:
I couldn't agree more that this is a "once in a lifetime" event, as I will surely cherish the first moment I saw all three Spider-Man actors. together on the big screen. While it was a special experience for the fans, so was the cast themselves. Andrew Garfield said yes to No coming home because he was thrilled at the idea of ​​bringing the three Peters together. He was also drawn to the themes of brotherhood and mentorship that were present in the script. Plus, he had some great conversations with his Spidey brothers and even humorously got jealous of Holland's suit because of its practicality.
Tobey Maguire, OG's big-screen wall-crawler, also enjoyed working on the superhero sequel. Unlike the amazing spider man star, Maguire was able to keep a lower profile ahead of the film's release, which led to less harassment from the press and fans regarding his involvement. Like his co-star, however, he's also had to contend with the pitfalls that come with put on the suit, although he ultimately considered it a blessing and an enjoyable part of the experience.
Whether we'll see the two actors weaving their webs again is anyone's guess at this point. Andrew Garfield is ready to return to the role, although nothing seems to be defined at this point. Meanwhile, some fans believe Tobey Maguire's Spidey could appear in Doctor Strange in the Multiverse of Madness this year, but that's just speculation at this point. Fans will probably keep thinking about the future but, for now, I'm just glad Jon Watts and co. were able to find a way to bring back the beloved actors for the final episode of Tom Holland's "Homecoming" trilogy.
Spider-Man: No Coming Home is still playing in theaters. And if you can't wait to learn more about the Marvel Cinematic Universe, be sure to check out CinemaBlend's list of upcoming Marvel movies.