NSTix OpTech Co-Creation Center Seeks Innovations for Audio and Visual Capture and Analysis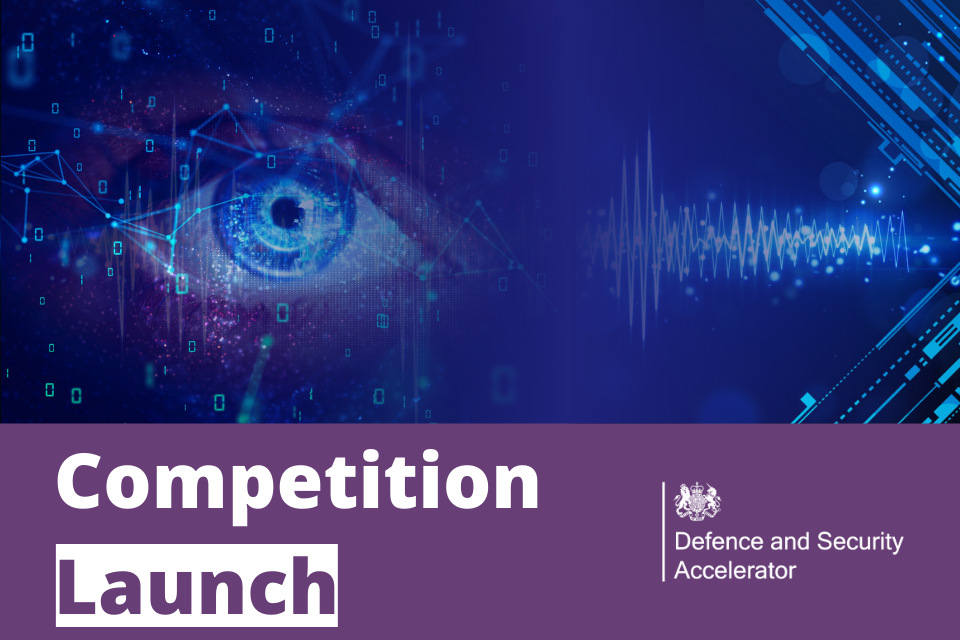 DASA has launched a new Innovation Focus Area (IFA) called "Double Act: National Security Technologies"
The first challenge area of ​​this IFA focuses on state-of-the-art audio and visual capture hardware and software
£75,000 to £100,000 available for innovative audio and visual capture and analysis technologies
The Defense and Security Accelerator (DASA) is pleased to launch a new Area of ​​Innovation (IFA) titled "Double Act: National Security Technologies". This IFA is managed on behalf of the NSTix Operational Technology Co-Creation Center (CCC).
Double Act: National Security Technologies includes different areas of National Security Technology Challenges, which will be introduced over time, all of which are looking for cutting-edge, evolving technologies that have the potential for integration into the NSTix Operational Tech research program CCC.
The first challenge of this IFA focuses on state-of-the-art audio and visual capture hardware and software.
Key dates and funding
Challenge Zone 1: Audio and Visual Capture is open for submissions from May 4, 2022 through at least September 14, 2022, before closing and moving to another Challenge Zone as appropriate.
DASA expects to award between £75,000 and £100,000 per proposal.
Challenge area 1: Audio and visual capture
In a technology-driven world, it is essential that the UK has cutting-edge technologies to meet frontline technological challenges, protect our way of life and promote prosperity.
Challenge Area 1 focuses on audio and visual capture hardware and software innovations to capture, store, transfer and tag audio, visual and audio-visual evidence. This is essential to ensure that visual data can be captured and analyzed efficiently.
DASA and NSTix Operational Tech CCC seek proposals that expand on existing developments, beginning at Technology Readiness Level (TRL) 4/5 and ending at TRL 6/7.
Do you have a solution? Read the full competition document and submit a proposal
All proposed solutions must produce high quality data and must process and analyze the natural language of the data.
Here are some examples of solutions:
new durable storage methods using ultra-low power with low bit error
ultra low power analysis for audio and image
data analysis on images often in low resolution, at volume, on low bandwidth
sensor technologies for imaging, i.e. sensors that can operate in a low or very low light environment while generating high resolution images
There is potential for successful proposals to work under the NSTiX Operational Tech CCC research program, which provides opportunities for successful innovators to engage with end users and there is potential for progression and integration into the global end-user research program.
Future Challenge Areas This IFA will address themes identified in the National Security Strategic Investment Fund (NSSIF) Focus Areas which can be found here. Please keep an eye on the IFA page for updates on which challenge area will be the next goal.
Submit a proposal
Do you have a solution or a new approach that could help improve our audio and visual capture capabilities? Submit an idea and help DASA and NSTix Operational Tech CCC accelerate the development of technologies for national security.
Read the full competition document to learn more and submit a proposal.