No Way Home 'could bring historic change to the MCU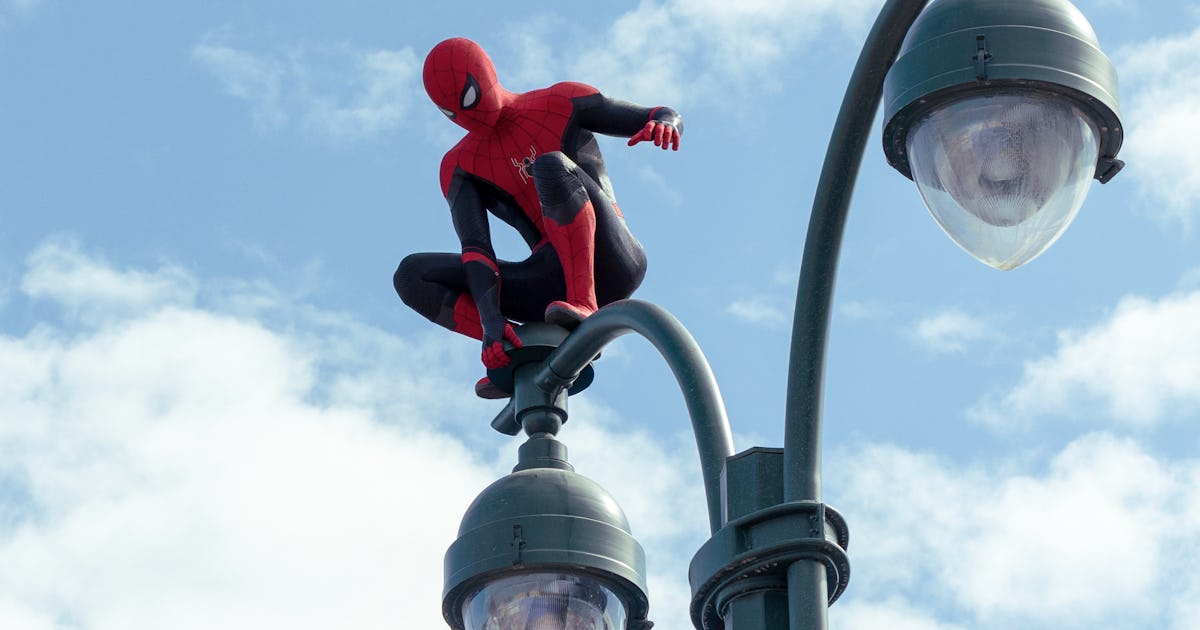 The closer we get to the long-awaited exit from Spider-Man: No Path Home in December, the more we learn about Marvel and Sony's plans for the franchise.
Over the past few weeks, studios have confirmed the roles of several multiversal villains in No way home and announced the planned release of an animated series titled Spider-Man: Year One. However, with No way home serve as the final chapter in the trilogy that began with Spider-Man: Homecoming, there are still a lot of uncertainties regarding Tom Holland's future as Peter Parker.
Fortunately, some of that uncertainty has finally been lifted.
What happened – In a recent interview with fandango, producer Amy Pascal revealed that Sony and Marvel are already planning to make another trilogy of Spider Man films together after No way home.
"This isn't the last movie we're going to do with Marvel – [this is not] the last Spider Man movie. We are preparing to do the next Spider Man film with Tom Holland and Marvel. We think of this as three films, and now we're going to move on to the next three, "Pascal said.
Predictably, the Spider Man producer confirmation that Tom Holland's time in the Marvel Cinematic Universe won't end with No way home has led to speculation among fans about Peter Parker's future on the big screen. Although there are several different directions, Marvel and Sony could take the Spider Man franchise in the years to come, there is only one path that looks really exciting and worth it.
A new generation – With Spider-Man: No Path Home should blow up the multiverse onscreen, the door is open for Marvel and Sony to say very interesting stories together in the future. Specifically, No way homeThe introduction of a live-action Spider-Verse gives both studios the opportunity to start bringing new comic book web-slingers to life on the big screen in ways they've never been before.
We're of course talking about characters like Miles Morales, who made his big screen debut in animated form in 2018. Spider-Man: Into The Spider-Verse. He's a character who deserves the live-action MCU treatment, and so are some of Marvel's other notable wall robots, including Miguel O'Hara / Spider-Man 2099 and Spider-Gwen.
Not only would these characters be exciting new additions to the MCU, but the timing has never looked better to start integrating them. Spider-Man: No Path Home is, after all, meant to be the culmination of Sony's last three years focused on Peter Parker. Spider Man franchises, with Andrew Garfield and Tobey Maguire both believed to have played roles in the film. If these rumors are true, Spider-Man: No Path Home will essentially bridge the gap between Sony's three live-action Spider Man franchisees together.
And what better time to start introducing new non-Peter Parker web-slingers to the MCU than immediately after a movie that essentially ties the character's story together on the big screen?
The Reverse Analysis – The success of Spider-Man: Into The Spider-Verse proved that moviegoers are open to meeting versions of the iconic Marvel Comics hero who may not necessarily be called Peter Parker. Now, it's time for Marvel and Sony to start seizing some of the possibilities that Into the Spider-Verse made.
Spider-Man: No Path Home will explore the Spider-Verse more than any Sony live-action title before it. And the next few years are as good as any for the two studios to start telling scary stories that aren't as Peter Parker-centric as their past endeavors. A new post-No way home The trilogy certainly seems like the perfect vehicle to start doing just that, too.
Fortunately, Spider-Man: Homecoming established Miles Morales' existence in the MCU in 2017, meaning that at least a path has already been mapped out for a much-needed expansion of the Spider Man franchise to finally start.
Spider-Man: No Path Home hits theaters on December 17, 2021.