Junior union minister refuses to increase paltry pension under NSAP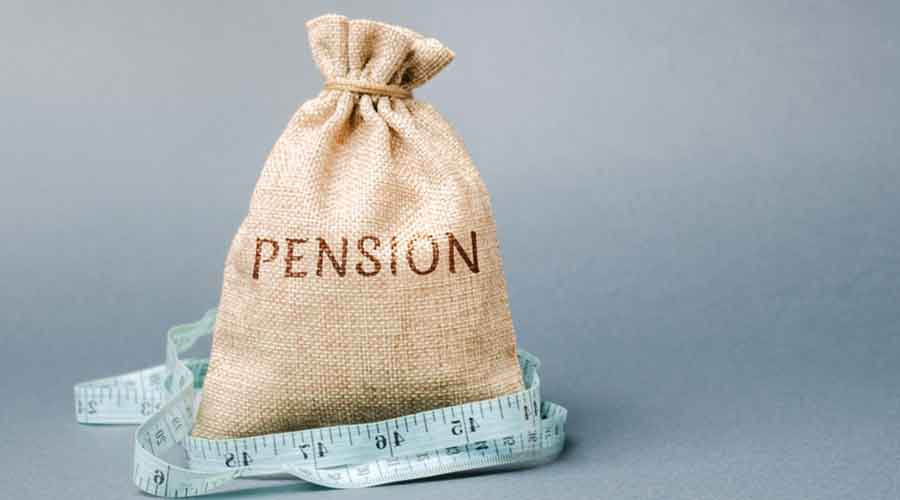 Sulochana Behera is looking forward to her old age pension of Rs 500 each month at her home in Garh Nipania village in Puri district, Odisha.
A few hours after receiving the sum, the widow Sulochana spends everything on medicine and food, which barely lasted a week. It then starts counting the days for the next payment.
For clothing, she depends on the income of her grandson Anil, a day laborer.
The Dalit family has no land or other source of regular income. Sulochana's son, Bansidhar, passed away three years ago. His daughter-in-law Lata receives a widow's pension of Rs 500 per month, and that too is spent in a few hours.
Anil's wife, Pratima, said the family was perpetually living in debt. "We have two elderly people at home. They can no longer work and get sick regularly, "she said.
"The monthly pension of Rs 500 is too low to help each of them manage their expenses even for a week. Pensions should be increased.
Such hopes were dashed, however, by junior rural development minister Sadhvi Niranjan Jyoti in parliament this month.
Basanta Kumar Panda, member of BJP Lok Sabha, asked if the Center could double the pensions paid under its National Social Assistance Program (NSAP).
"No sir. There is no such review proposal to double the amount under the NSAP," Jyoti said in a written response on Aug. 3.
Nikhil Dey, national manager of Pension Parishad, a civil society organization, called the government's statement in parliament "ruthless".
Nepal, Bolivia and Botswana – with economies much smaller than India's – offer better social security pensions to their elderly citizens in terms of percentage of GDP.
While India spends 0.04 percent of its GDP on social security pensions, Nepal, Bolivia and Botswana spend 0.7 percent, 1.3 percent and 0.3 percent, respectively.
The NSAP has three sub-programs. The Indira Gandhi National Old Age Pension Scheme provides a monthly pension of Rs 200 to people aged 60 to 79 and living below the poverty line.
The Indira Gandhi National Disability Pension Scheme provides a monthly pension of Rs 300 for adults with a disability level of 80 percent or more. The Indira Gandhi National Widows Pension Scheme provides a monthly pension of Rs 300 for widows over 40.
Once a beneficiary reaches the age of 80, he receives Rs 500 per month.
Several states add their own funds to the pension. The Odisha government pays Sulochana and Lata additional monthly sums of Rs 300 and Rs 200, respectively, bringing their pensions to Rs 500 each.
Sulochana claims she is 83 years old and entitled to Rs 700 per month – Rs 500 under the central regime and Odisha's supplement of Rs 200 for octogenarians. She says her age must have been entered incorrectly in the regime's records. Lata is in her fifties.
Pension Parishad demanded that central program social security pensions be increased to half the state minimum wage, with indexation to inflation.
"The Covid has devastated the elderly. There was no relief, nor any sign of concern for them. The monthly pension of the Center of Rs 200 or Rs 300 has remained unchanged since 2007 ", declared Dey, the president of Parishad.
"Imagine, the Center this year granted 28% of cost allowances to its employees, and did not worry about the elderly. It indicates callousness, cruelty and self-interest at the expense of the nation's most vulnerable.
Almost 3.39 million elderly people receive a social security pension under the national social assistance program. Dey said the pension scheme should also include vulnerable seniors living above the poverty line.
Sulochana's family live in a thatched-roof house. They applied for housing under the Pradhan Mantri Awas Yojana two years ago and are on the waiting list.
"I know how to operate a sewing machine, but we don't have the money to buy one," Pratima said.