Greens amplify calls for increased funding for community sector under pressure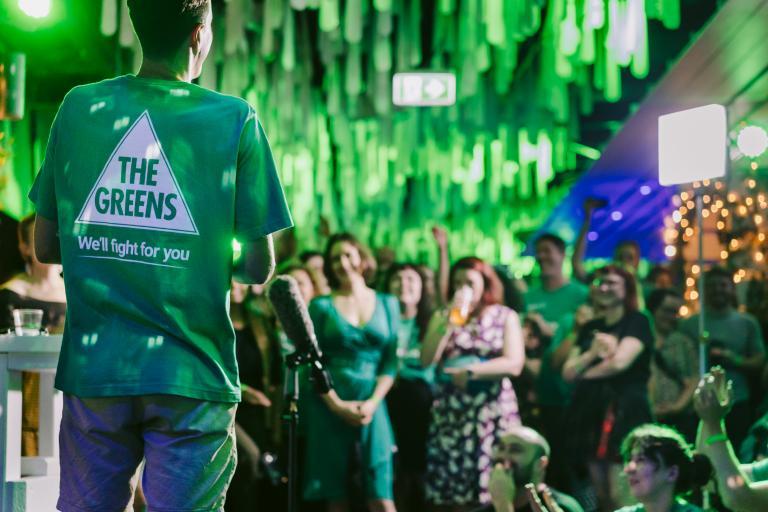 Tomorrow, the ACT Legislature will debate a motion brought forward by MP Johnathan Davis calling on the government to increase support for Canberra's invaluable community sector during this extended lockdown.
The motion follows an open letter to the Chief Minister from leading community sector organizations, including ACTCOSS, ACT shelter, ATODA, Canberra Multicultural Community Forum, ACT Community Housing Industry Association and ACT Community Coalition for Mental Health.
The letter explained that while the demand for community services has increased dramatically, the sector is under pressure.
The motion calls on the ACT government to:
Continue to work closely with the ACT community sector in the government's response to COVID-19.
Examine options for providing financial support and security to community sector organizations during this time, including:

Ensure funding security for ACT community sector organizations affected by budget delays.
Provide as much flexibility as possible to all ACT community sector organizations engaged to provide non-COVID-related services.
Provide rent relief to all ACT community sector organizations that rent from the ACT real estate group.
Increase the indexation of contracts to respond to the consumer price index.
Considering the impact of the recent increase in the pension guarantee percentage and the Fair Work equal pay decision when determining budget allocations to ACT community sector organizations.
Offer a temporary allowance on social charges.

Explore options for providing additional financial supports to low-income Canberrans.
Report to the Assembly on the above before November 10, 2021.
"We all have the right to feel safe, to have a roof over our heads, a peaceful home environment and the physical and mental care we need," said Davis.
"It is the ACT community sector that provides these vital services to the Canberrans. Without them, the ACT government would not be able to respond as effectively as it has to the large and complex public health challenges during this current outbreak of COVID-19.
"However, since the lockdown began, many of these organizations have faced both declining revenues and an increased need for their services. Community workers rolled up their sleeves and worked incredibly hard to provide support to local people facing the most difficult circumstances. The ACT government must ensure that they have the appropriate resources.
"The current outbreak in ACT is having a disproportionate effect on people who are already vulnerable. The continued failure of the federal government to provide adequate income support payments to unemployed and underemployed Canberrans continues to place substantial additional pressure on the community sector to support those with low incomes.
"This motion is the first step in securing essential additional resources for a sector that tirelessly supports us in our difficult times," said Davis.
"The Greens of ACT bring this government solid relations with the community sector. It is the deep connection and respect that ACT Greens have for the community sector that has enabled and strengthened these effective partnerships.
As Emma Campbell, CEO of ACTCOSS said:
"It means a lot to receive public recognition for the work done by community sector organizations and community sector workers. ACTCOSS thanks MP Johnathan Davis for bringing this important motion to the ACT Assembly.
"COVID-19 has had a disproportionate impact on vulnerable Canberrans. The ACT community sector is on the front lines, ready to support those most affected. Throughout these difficult months, the community sector has never ceased to provide health care, including vaccinations and tests, legal advice, emergency relief, housing services and assistance to the homeless. – shelter, mental health care, preschool education and support for the elderly and disabled.
"ACT's community service organizations provide support to people when they need it most. Regardless of the challenge encountered, community sector staff work tirelessly to support the ACT community and provide essential services to those in need of support.
"Yet work in the community sector is too often undervalued and underfunded and our predominantly female workforce is chronically underpaid.
"Core funding for community services has remained static despite growing demand and rising costs. Supporting the sector makes economic sense – for every 1% of GDP invested in care work, direct, indirect and induced employment increases by 1.7%. But more importantly, it makes sense to our community. Our area is the backbone of Canberra, supporting community, families and individuals at all stages of life.
"Further support must include more investment in Aboriginal and / or Torres Strait Islander self-determination, policies and initiatives – in community-controlled health, housing and education activities, and support for Aboriginal and / or Torres Strait Islander cultures. "
/ Public distribution. This material is from the original organization and may be ad hoc in nature, edited for clarity, style and length. View full
here
.