Birdwatchers in Canada and the United States are gathering valuable data and enjoying a 'moving experience' during the annual backyard bird count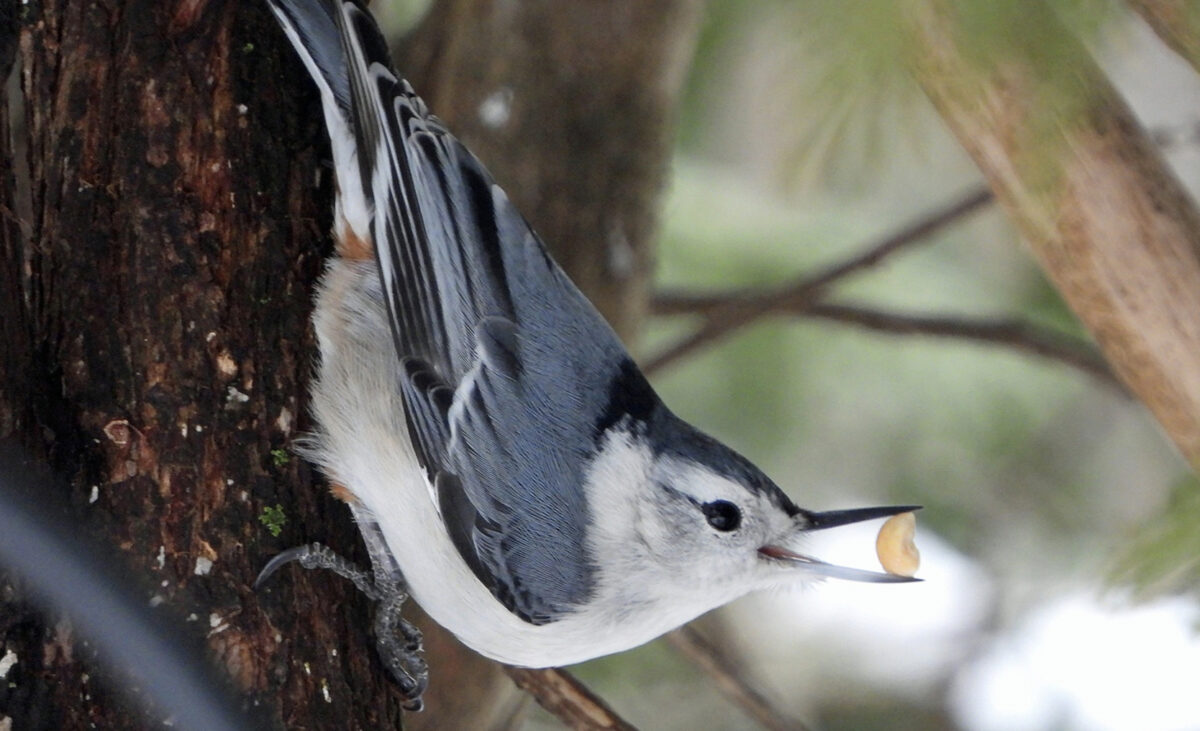 Despite the February cold, that hasn't stopped hundreds of birdwatchers across Canada and the United States from going into their backyards and counting the birds.
The weekend of February 18-21 marked the 25th Annual Backyard Bird Count, presented by the Cornell Lab of Ornithology, Birds Canada and the National Audubon Society.
Held each February during Family Day weekend, the event allows newcomers and seasoned birders alike to gather important bird data.
"I always say birdwatching is a moving experience, and you get that by doing the bird count."

— Bob Volks, Owner, Gilligallou Bird Inc., Almonte, Ont.
Participants are encouraged to bird watch at least once for 15 minutes or more during the four-day event and to record any birds they see or hear through recommended apps.
The event, which was launched in the United States in 1998 by Cornell Lab of Ithaca, New York aand the National Audubon Society, was the first online citizen project that collected real-time data on wild birds.
In 2009, Birds Canada joined the project to give birdwatchers across Canada the opportunity to participate and gather more information about wild birds.
"To understand bird movements and populations in the United States, you also need Canadian information, because in winter all birds cross borders," said Kerrie Wilcox, project manager at Birds Canada. "So you can't just monitor one of the countries without both to get the full picture of what the birds are doing in the North."
According to Wilcox, the bird counting event has been well received by the public, with the number of participants increasing every year.
"Well, it's growing every year, and last year in Canada the number of checklists went up over 100%, which is really amazing," Wilcox said days before this year's event. .
Wilcox said she believes part of the reason for such an increase is due to the COVID-19 pandemic and people stuck at home staring at birds outside their windows.
"People really enjoy watching birds from their homes. So more people participate. It was also something people could do safely. So I think that had a big impact on attendance last year," Wilcox said.
Information gathered from bird counts helps explain the global distribution of wintering birds, said Jon Ruddy, bird guide and field birder.
"So during the summer you have birds breeding high up in the Arctic, you have birds in more temperate areas," Ruddy said. "But in winter, a lot of birds are concentrated in certain places, and this illustrates their winter rage and the changes in their distribution and abundance."
The data is made reliable by safeguards put in place in the applications used to download the birds that the individuals count.
"We have filters on all data. So if someone enters something out of the ordinary, they get an automatic question, are you sure that's what you saw? said Wilcox. "And if it's a rare bird, we ask you to upload a photo…and then we have reviewers in each community…It also checks that nothing goes into the database that is not."
Bob Volks, owner of Gilligallou Bird Incorporated in Almonte, Ont., west of Ottawa, said his love for birdwatching led him to participate in the Backyard Bird Count, and others like him for many years.
He said he enjoys contributing something that could help inform bird conservation decisions. He said he was also drawn to the sheer enjoyment and connection to nature he gets from birdwatching.
"I always say birdwatching is a moving experience, and you get that by doing the bird count," Volks said.
Volks said he looks forward to final compilations of American golden finch bird count data because much of the population has been lost and, in his view, has never fully recovered in his area. .
"It's the start of the early migration… So now people are starting to have flocks of golden finches. So I'm interested to see what happens with the numbers," Volks said.