Best Friends Turn Passion For Fishing Into Online Directory For Anglers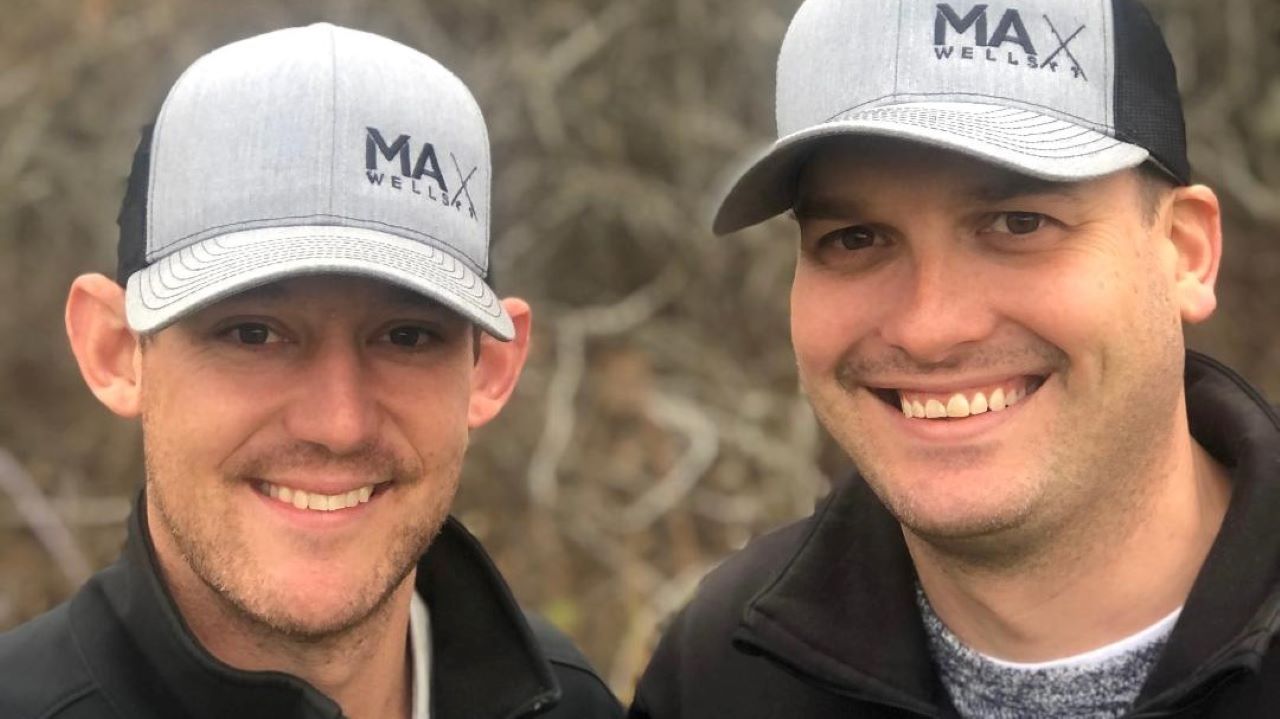 Kevin Frontz and Dustin Amenda, left, and Kevin Frontz created the MaxWells online fishing directory.
WISCONSIN – With the ice fishing season already brewing, fishermen in Wisconsin have a new online source for finding fishing guides, bait shops and accommodations.
Kevin Frontz and Dustin Amenda have created the MaxWells Online Fishing Directory to help others looking to book their own fishing trips, find their much-needed fishing gear, and connect with some of the state's big small businesses. .
They've been creating lists for the site's three categories for 10 months now: Resorts & Lodges, Guides and Bait Shops.
As they developed the site and chatted with the various business owners across the state, they garnered great feedback and a welcoming community.
"Our goal is simple, we want Maxwells to be a free directory, both for listings and to use," Frontz said.
---
---
The MaxWells Group, like many other outdoor teams, was created out of a long-standing friendship and a desire to fish.
Frontz and Amenda grew up in Belmont, Southwestern Wisconsin and over the years fishing has become a part of their life with family and friends.
Whether on family trips to the Northwoods or to the rivers and streams near their home, fishing is what they loved to do.
"As we got older our families got bigger and our friends moved, but the desire to fish with friends remains," Frontz said. "Like many there is a fishing trip planned every year, for us it is a new place to learn, explore and meet new people."
"When that moment arrives and the pursuit of the perfect place approaches us, we begin the search. After hours of research, calls and texts, a choice is made and the trip is booked, "Frontz said.
But 2021 was a little different, on a call to discuss the trip they thought, 'Wouldn't it be nice if there was a website that had all of this? And MaxWells Group was born.
Frontz says the MaxWells group represents their friendship, their passion for fishing and, most importantly, each of our sons, Max and Wells.
They say they would like to see the page grow to provide as much value as possible to anglers, support the businesses listed, and see where the road takes us.
"At this point it's completely free as a fun pastime for both of us," Frontz said. "We would eventually like to see what opportunities there are for advertising, partnerships, products or other options in related fields / industries in order to profit from the work we do. "
---
Sponsored message
---
Resource usage
Whether you're on a phone, laptop, or desktop, we've tried to make Maxwells a straightforward process. Many sites have levels and page levels, when all you want to know is times, directions, phone number, or go to a post you know someone has shared.
How to use the site :
Go to maxwellsgroup.com and sign up in the window for the latest information or click Join Today on the home page. This will log you in for all future announcements and information.
To use, if you know exactly who you're looking for, enter the name in the "What" search box and hit enter. This will filter based on your entry.
Want to search for an area or browse an entire category? Scroll down to the Category buttons and select what you are looking for: Resorts & Lodges, Guides, Bait Shops. Click and start moving.
When you are in a category, view the ads by placement or use the map view to focus on a specific area and see the available ads. This can be a great tool for traveling to a new area and seeing what they have to offer or for contacting a local bait shop in the area.
Each page has 25 ads so be sure to browse through them to see them all, the ads are displayed randomly in the list.
Once you've found the listing you want, click on the title or image. Inside you will find:

"Get directions" to get to their homes
Call them by clicking on the number
Click on 'Expand' and see the hours per day
Visit their social networks or websites by clicking on the links on the page
Read about the company, see their photos and the services they provide

At any time, click on a Maxwells logo and return to the home page or use the three lines to drop down the menu.
If you can't see what you're looking for or… ..
If you know of an unlisted business or are you an owner? Click "Add Listing" at the top right of the home page and add details. We will organize the material and set up the list. We will contact you for any further details so that it is the best possible.
Also on the site, you can find our other pages including the About Us section, talking a bit about us and our page.
Visit our Facebook page by clicking on the logo
Go to Contact Us if you want to share your content, ask us questions, or share your experiences.
Read our past Lodge Talks which share content from across the state of Wisconsin.
Pay tribute to the person who introduced you to the outdoors.
Make a tribute
They have also added a tributary page for those who wish to recognize their longtime mentors.
A tributary, as all anglers know, is a river or stream that flows into a larger river or lake. Without it, many of the waters we fish in would have dried up or not been created at all.
But it also means paying homage to a powerful person, and it can be as precious as the flowing water itself.
"We all have someone in our life who has helped us become the fisherman we are today, have you paid tribute to them? Said Frontz.
We are always reachable at any time, either through our website, emailing [email protected], or on our Facebook page https://www.facebook.com/Maxwells.fishfinder
.
.