Barnaby Joyce's latest antics do nothing to move Australia forward
So Barnaby Joyce commissioned a pollster to determine if his New England electorate wants renewables. Apparently his office has been inundated with complaints about the 'visual impact' of proposed electricity projects in the region, which the NSW government has identified for nearly $ 13 billion in generating infrastructure. and transmission of solar, wind and hydroelectric energy, as part of its renewable energies. roadmap.
Make no mistake, it is new to see a member of the Nationals attempting to exploit the views of their electorate; the party's ignorance and neglect of its traditional electoral base has caused it to lose more than one secure seat in recent years to independents and small parties. But Joyce's motives are not genuine. This is the policy on science.
A Chinese state-owned company operating in Australia as Goldwind Australia has major renewable energy projects in Joyce's electorate. Contacts from the company told me a few years ago how Joyce always pestered them for an invitation to open something, put a shovel in the ground of a new project, or start a windmill. And when he was offered such an opportunity, he spoke with great conviction about the value of this business and renewable energy to his electorate, saluting all of the important jobs and growth that have come from his investment.
Yet, and I remember commenting at the time, then Joyce might as well just fly to Canberra and end a prime minister of state's commitment to renewable energy. Our politicians are obsessed with childish games like this when they should be leading Australia's transition to a low carbon society.
Consumer concerns must be taken into account as part of our transition to renewable energies. But the way to do that is to have real leadership and real education, not a poll that is really all about winning votes and delaying that transition.
The basic political motivations today are focused on employment and job security. This is understandable, given that we are emerging from the worst economic and social conditions since the Great Depression. And as JobKeeper and other generous backers are withdrawn, rents will still have to be paid, loans repaid, and creditworthiness satisfied.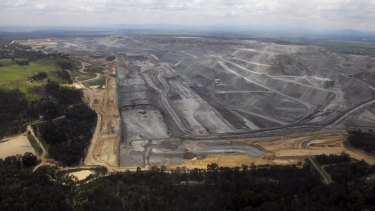 But an effective and fair transition strategy in all sectors over the next three decades is crucial for these political motivations; it promises hundreds of thousands of jobs and billions of investments. We're one of the biggest global laggards on climate change, but that doesn't make sense given our enviable natural assets of solar, wind, lithium, graphite and earth. We also have the technologies to reduce emissions.
The climate debate has been seriously skewed, at least since the days of the Howard government, by the assumption that any climate action will cost growth and jobs. This is a complete misrepresentation of reality, which wastes the opportunity.